New
The Official GOWOD mobility & training mat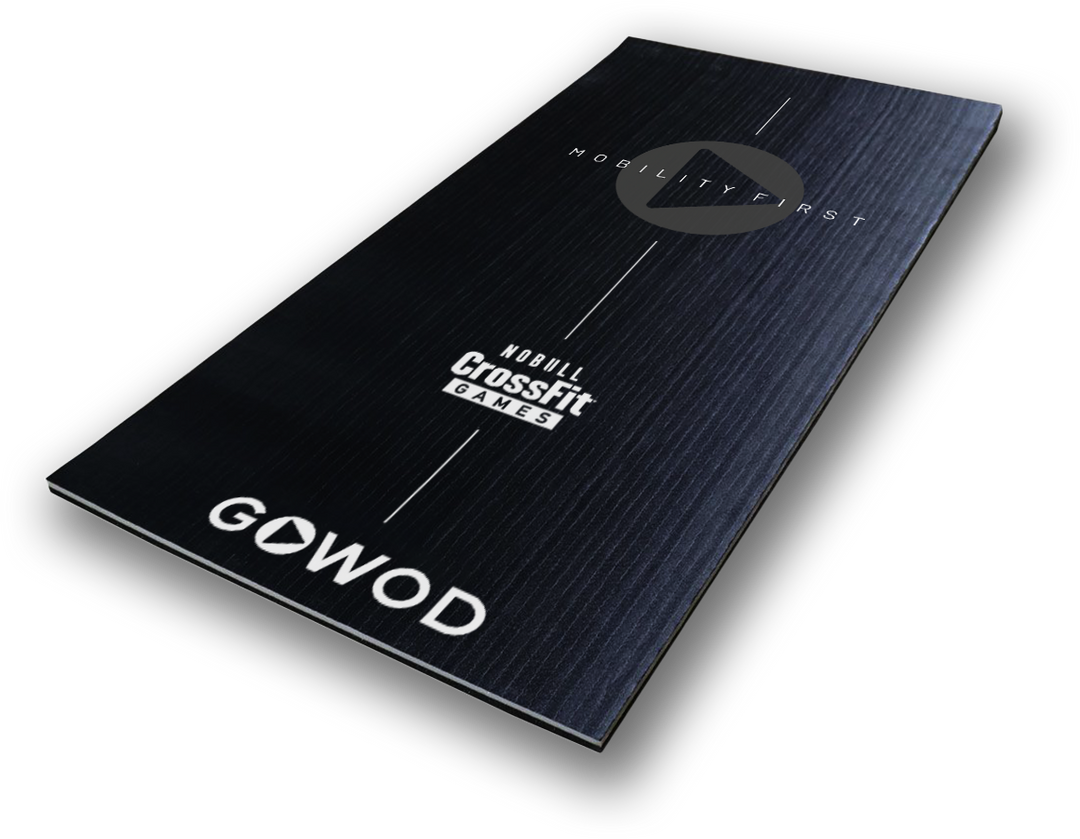 Made in the U.S.A.
Unmatched comfort and versatility for your training and mobility work: The official GOWOD mat is now available. Limited supply.
DESIGNED FOR ATHLETES. TRUSTED BY THE BEST.
The only tailor‑made mobility program. 100% adapted to CrossFit®.
Every month, GOWOD allows you to test your mobility, and based on the result, propose the most effective mobility program to improve it. This innovative and unique concept allows you to improve your mobility like pro athletes do and monitor your progress. With GOWOD, don't think you're getting better. But know it!
Unlimited access to personalized protocols
Access to your favorite exercises list
Set challenges and smart reminders
Monthly mobility test to track your progress
UNLEASH YOUR PERFORMANCE
Use GOWOD and perform at your best.
With GOWOD Premium, give your body the ability to move with maximum efficiency during your training and finally release its full potential to perform all along the season!
Top CrossFit® athletes including Mat Fraser, Justin Medeiros, Brooke Wells, Jeff Adler, and Willy Georges, as well as over 1 million users already trust GOWOD.
Justin Medeiros, 2021 & 2022 CrossFit® Games Champion, has been using GOWOD since 2018
Trusted 
by the best
"GOWOD is the only mobility program that I trust."